Although this was a window Christmas display that Styled & Staged created for a Soho condo lobby, you can apply the same colour blocking techniques in your own home.  Considering all the walls and floor were a white Carrera marble with a pale gray veining I knew I needed to create a bold modern colour scheme that would easily be seen from the street.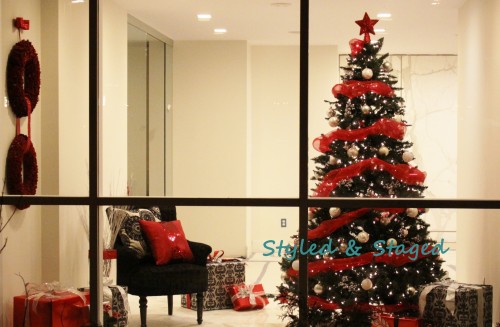 I started with the chair and the accent pillows as my inspiration.  I loved the graphic contemporary design since it matched the condo's feel with their white/gray marble. I bought all the supplies at HomeSense and Bouclair, and the pre-lit tree was from Canadian Tire.  I had 48 hours to plan, buy and install everything!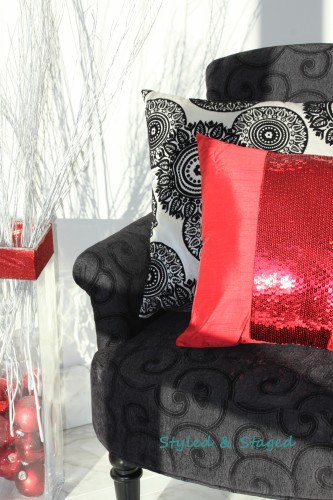 I continued with the graphic designs in the wrapping as well. Adding large bows and decorative picks makes each gift look extra special. When I wrap gifts at home I always choose about 5 types of complementary paper to keep the tree looking pretty. I prefer fabric ribbons and picks since I use them year after year.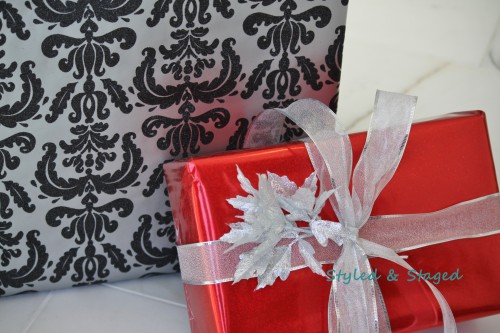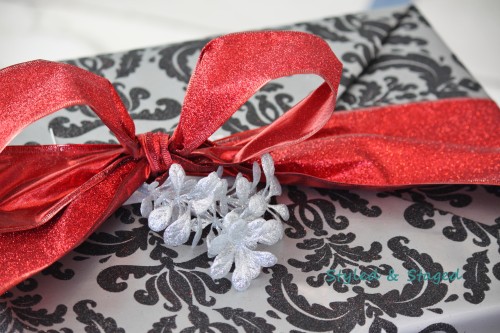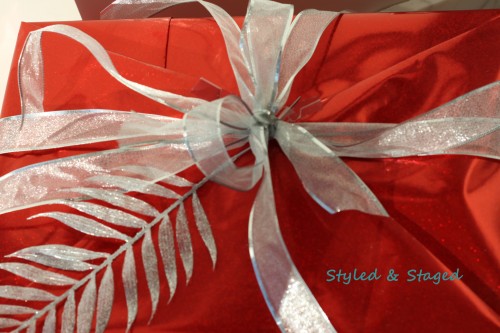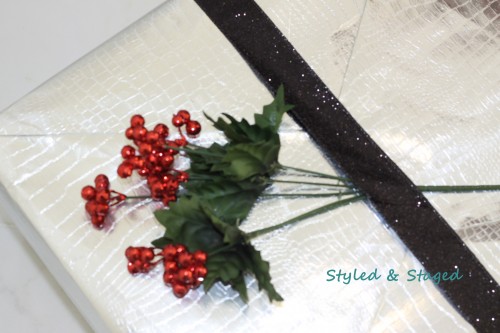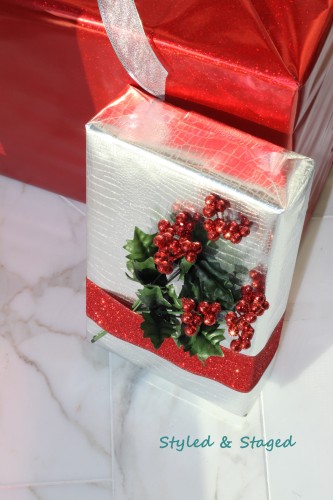 One of my favourite things in this space were the red wreaths.  I was so happy to find two matching ones and I simply hung them together with a wide ribbon. They looked amazing against the white marble walls.  3M hooks worked well to hang them.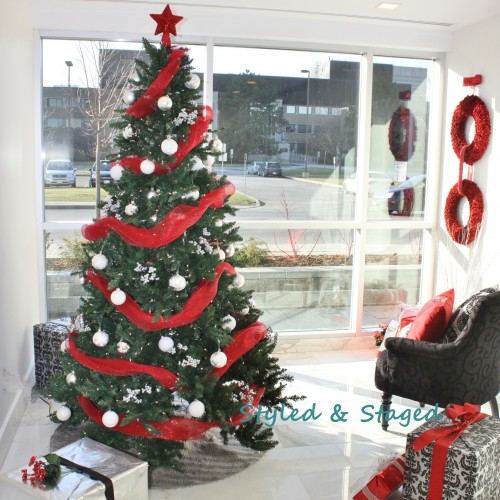 I loved the texture in the wreaths and then the sparkle in the ribbon made it a bit more glamourous.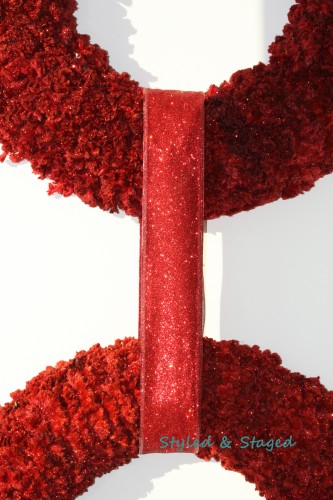 I kept the ornaments simple and added silver berries and red mesh sparkly ribbon and red star. Red, white, silver, gray and black all worked well together.

Hug your Home….