One of my favourite things to do is to change up the décor for each season.  Since Autumn is so short I like to change things up on Labour Day weekend (even if the weather is still beautiful 🙂 ).
Last week I took these photos of displays in a few different HomeSense stores.  When I went back a few days later everything was really picked over.  Go buy your supplies NOW even if you don't want to put things out yet.
My problem is I love it ALL!!!!  I suggest buying items with the feel of Autumn without being too literal so you can keep the items for a longer period.  Sometimes all you need to do is change the colours (but still work within your existing colour pallet.
Autumn Displays: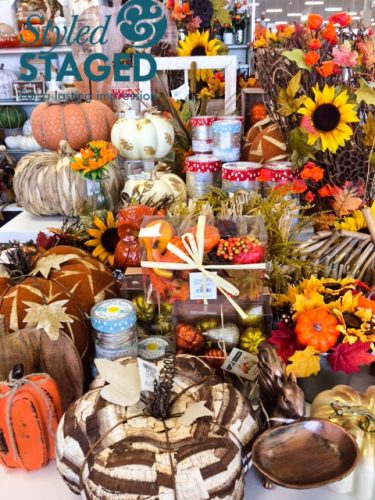 It can  be overwhelming when you see a full display like this since the colours are so vibrant.  They have these displays to get your imagination going.  Placing only a couple of these things are all you need.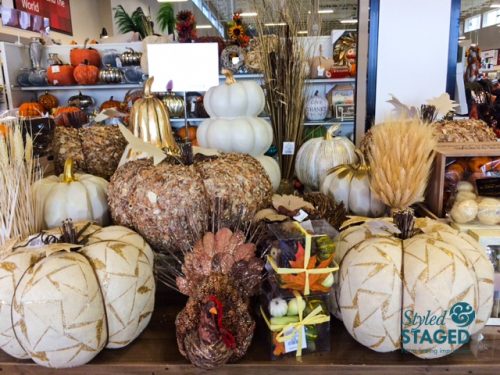 I like the fact that they really do cater to everyone.  If you don't want to incorporate the orange, there are many other neutral soft colour palettes for you.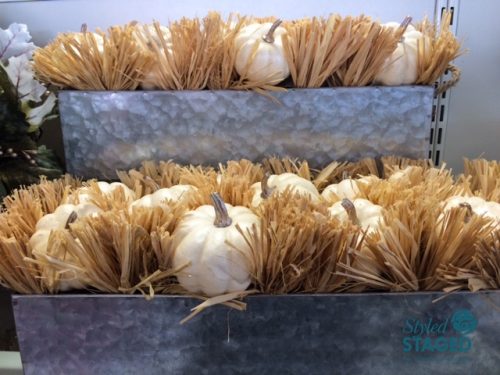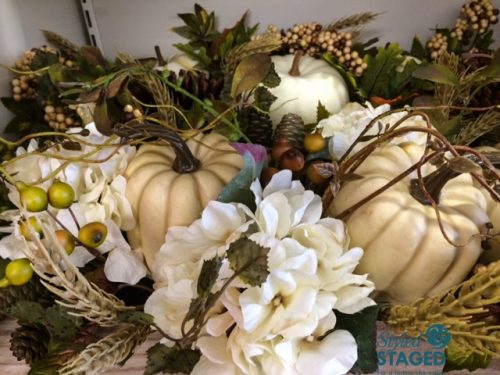 Their decorations come in so many different mediums – metal, glass, wood, ceramic and even crystal.  There is something for everyone.

How To Incorporate The Ideas:
One Room – Two Looks
Everything was light and airy in this room for the summer months.  All the accessories were white, cream and pastels.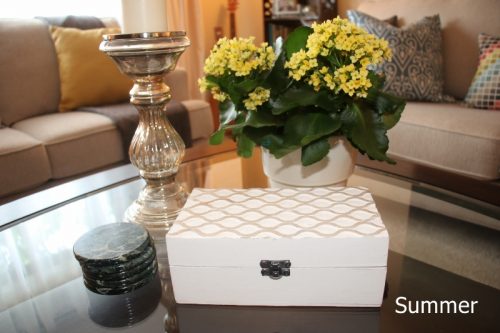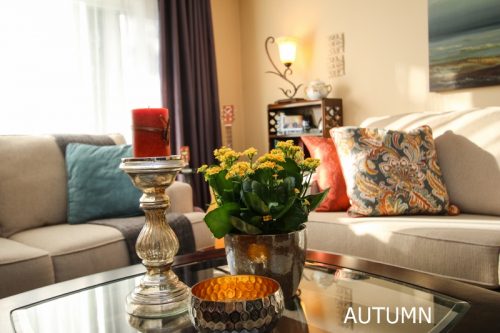 To create the Autumn look, I brought in warm pumpkin candles, a warm metal bowl and a bronze pot replaced the ivory one from the summer.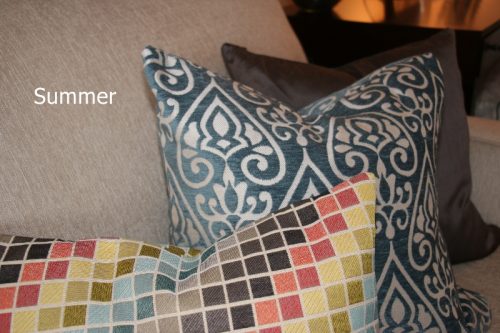 One of the quickest ways to change a room is through accent cushions.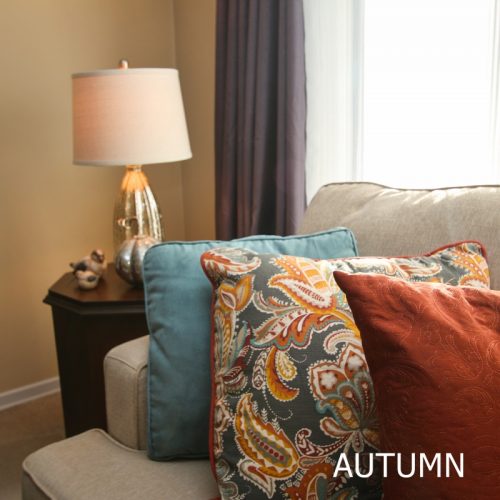 Lush velvets and warm colours instantly change the mood of the room.  All the colours were just darker tones of the summer colours so everything still complemented the artwork.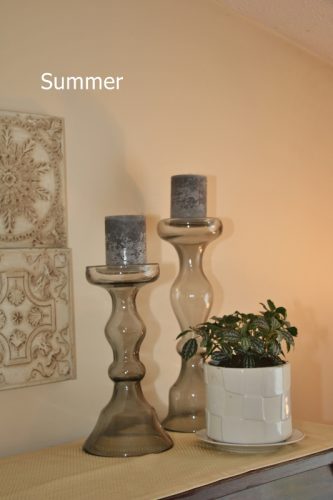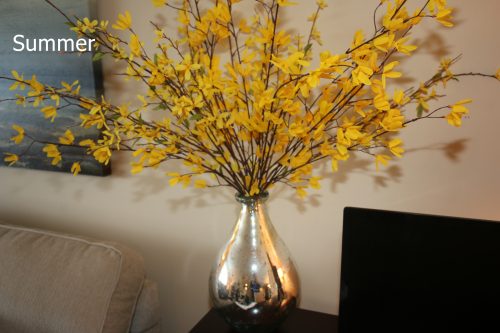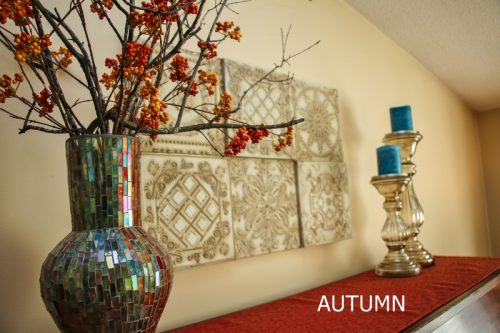 I replaced the light and airy flowers with Autumn berries and sticks from the garden. The brick coloured runner on the piano was the perfect base for the teal candles. The mosaic vase had all the colours in room.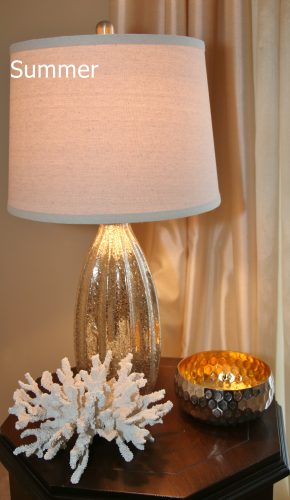 I removed the summer white coral and the ivory drapes.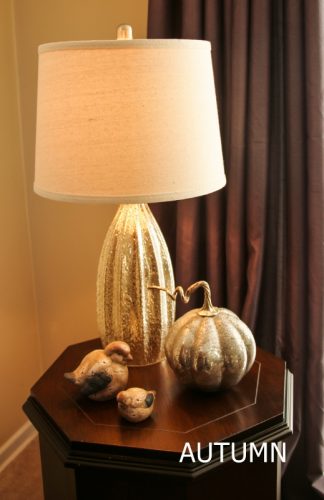 Replacing the ivory drapes with charcoal gray ones made the room feel very cozy.  The mercury pumpkin is the only item in the room that goes with the Thanksgiving/Autumn theme.
I was able to create a warm and inviting room just by changing the colours of the accessories.  I can keep this look right into the winter months.