The current trend in wall colour is gray, taupe or white.  These cool colours are lovely, but they can also feel too cold or institutional if you don't add additional colour.
When we stage, we often paint all the bedrooms a neutral colour so it' versatile for anyone at any age.
Have Fun With Colour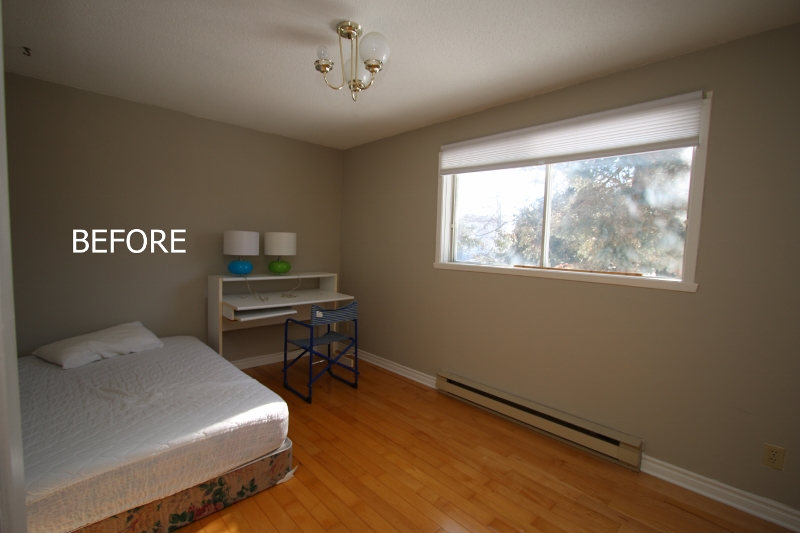 This room definitely needed some help.  I only had their blue chair and lamps for my inspiration.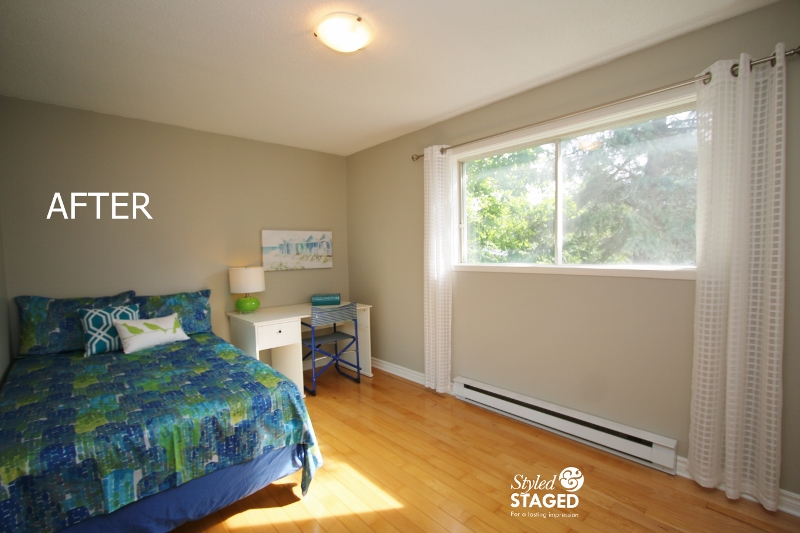 I wanted this room to appeal to an older child since I had a queen bed to work with. As I mentioned, the lime and the blue were my inspiration, so these linens were perfect!!!! I LOVE the energy it adds to the soft gray walls.  The white drapes keep the room looking fresh and makes the window look larger as well. The drapes also tie in with the white desk and accent cushion.  You need some white to give your eyes a break from the intense colours.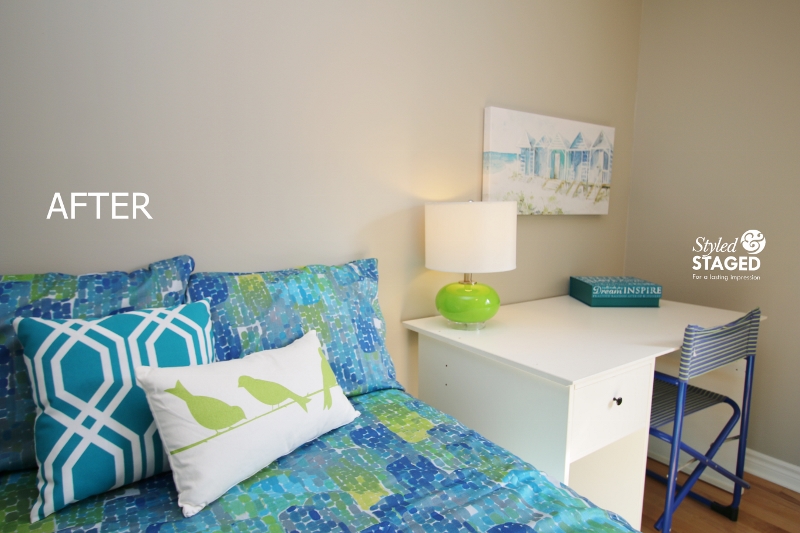 Adding a few whimsical elements to the room also make it more memorable.  You will remember this adorable little pillow with the lime green birds.  The lime green lamp and the teal box also carry the colours throughout the room. The artwork also pulls everything together.
When staging your house, choose large accessories that make a statement.