As soon as I saw this display of dishes in HomeSense I was IMMEDIATELY transformed back to my holiday in Venice last summer.  I didn't even have to look for the 'made in Italy' label. It's amazing how colours, smells, touch and sounds are embedded into our memories for us to enjoy even years later. Whenever I travel somewhere new I always try to incorporate a new styling tip to bring home.  It can be as simple as how to set a table differently, make a bed in a more inviting way or use a new colour pallet.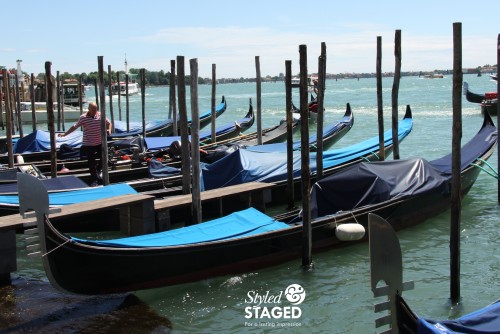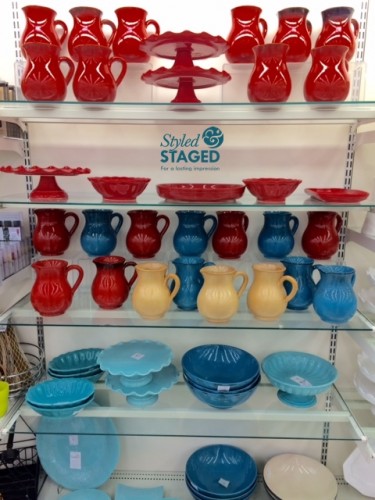 These rich colours were a reflection of all the shades of Venice. The vibrant colours looked amazing against the blazing sun.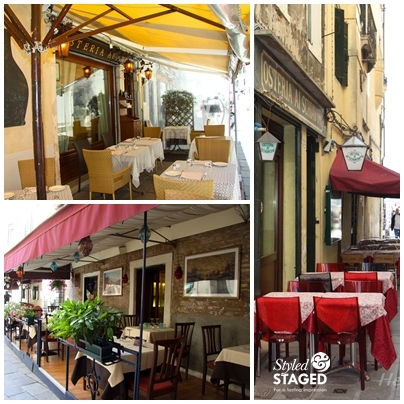 The outdoor dining was relaxed and the focus was on the amazing flavours and the great company and conversation around the table. I loved how they used different coloured dishes for a casual feel. It made the meal more interesting and fun.  This is something that we can certainly incorporate in our lifestyle here at home.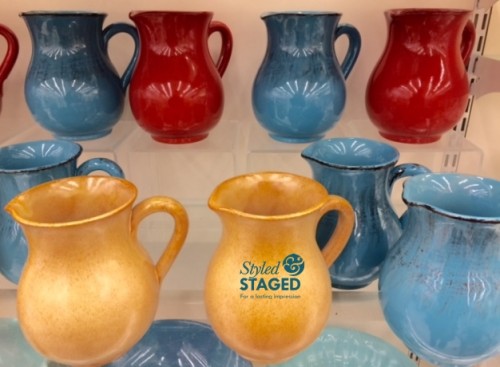 These colours were not only in their dishware but also in all the building exteriors and interiors.  The colours were weathered and layered after so many centuries. It's like every layer of plaster, brick and paint was a whole section of their history with a story to tell.  I'm not suggesting that you replicate your Canadian home into an Italian Villa but you might want to incorporate some of the warm tones and Old World feel. I loved how things weren't perfect.  There was charm and character in every square inch. I loved how every building was unique and not a street of houses that all look exactly the same.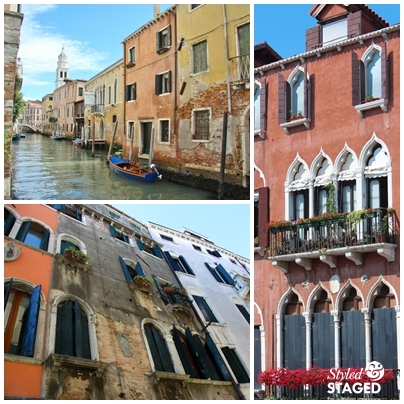 There was a view in every direction.  I was fascinated by all the different windows shapes and their shutters.  They really added interest as well as pops of colours. Little balconies replaced yards.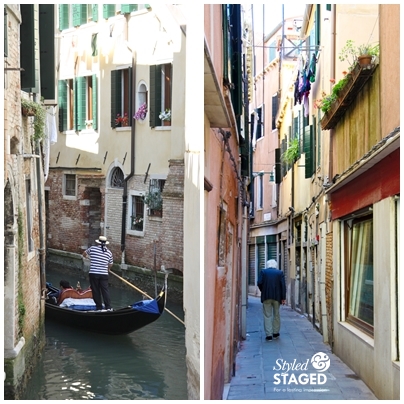 I certainly got an appreciation for how much space and land we have in Canada compared to some European countries.  I also gained so much appreciation for what they can do with every square inch. It's no wonder that so many of our most creative style trends come from Italy. Their bountiful window boxes were stunning and showed how much they cared about their space.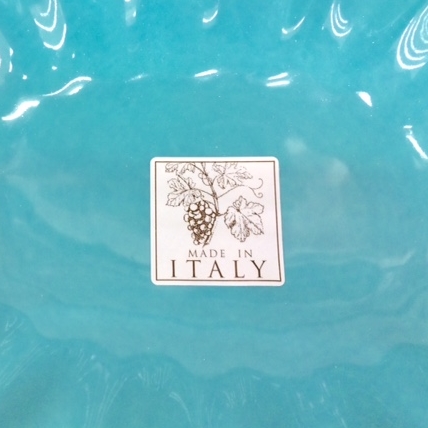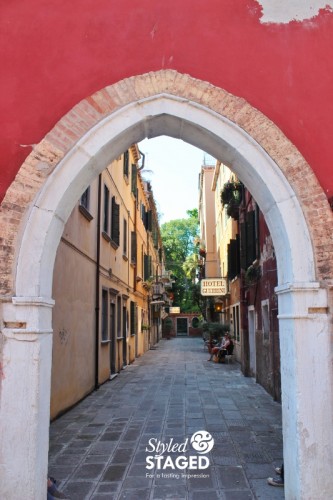 I will never forget my fabulous experience travelling all through Italy and I hope to return again!!!!
HUG YOUR HOME…