This town house had great potential but needed the help from Styled & Staged for a quick, inexpensive yet amazing transformation.  We only had 4 hours in the house to do everything!   We went prepared and as soon as we walked into the house we knew exactly what to do and where to place everything.   It's all the prep work that people don't realize!!  Room planning, furniture placement/editing, colour flow, budgeting,  shopping, list making and organizing are what makes this a success.  Styled & Staged has a extensive range of inventory that can be rented on a monthly basis.  Renting the inventory saves money and a time for everyone.
Before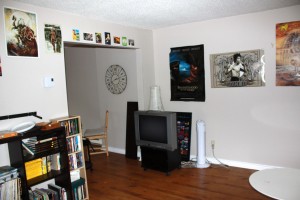 After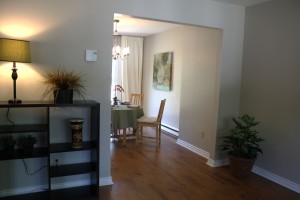 When selling your home you always want to make it appear as high quality as your budget allows.  Removing posters and bringing in rental artwork and accessories from Styled & Staged was an instant boost.
Before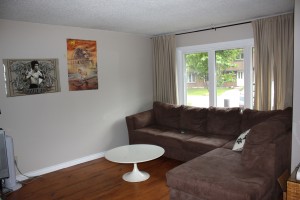 After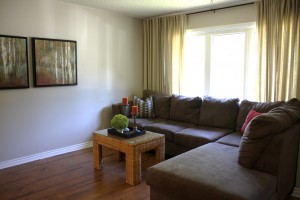 Adding colour through toss cushions and accessories on the coffee table give the roon interest and it also doesn't make the oversized sectional the focal point of the room.  Switching the coffee tables also helps add softness to the room.  All the accessory colours were pulled from the artwork.
Before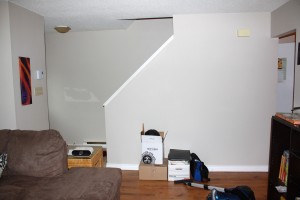 After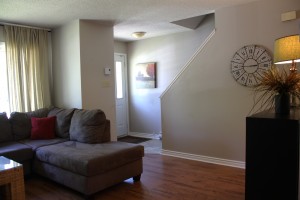 Strategically placing artwork on walls draws you attention to the architectural details of the house and also helps define areas.  The artwork at the front door creates an 'entrance' and gives interest as soon as buyers walk in.
Before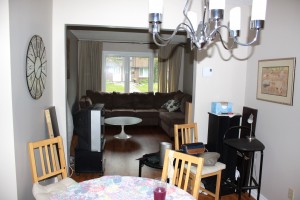 After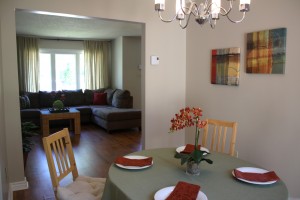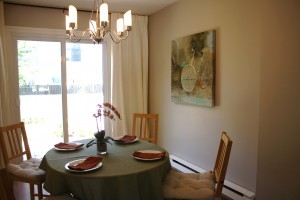 This dining room is now a great extension of the living room since the accent colours all flow.  The main floor appears larger since the colours blend from one room to the next.  Buyers can now see themselves using and enjoying a nice entertaining area.
Before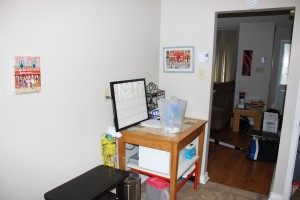 After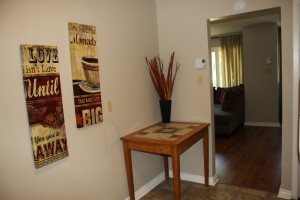 Before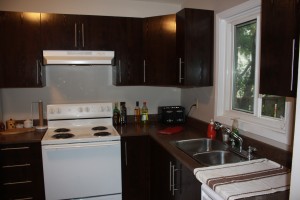 After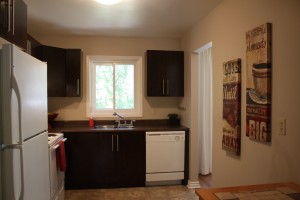 There was nothing wrong with the kitchen but adding a few pops of colour and decorative artwork enhances the look and give the rooms some personality.
Before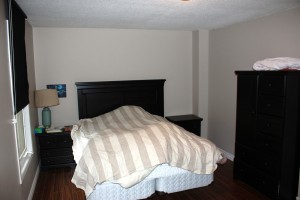 After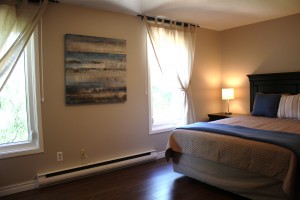 I can't stress enough how important it is to make the master bedrooms as appealing as possible.  Adding new linens is a must if the existing linens are soiled or old.  Using neutral linens also helps keep the room look large and calm.  Adding artwork and accents in a complimentary colours gives it the 'wow' factor.  Blinds are wonderul for privacy but adding side panels gives the room softness.  We had to take into account the fact that there was a baseboard heater.  Side lamps are also important for nice ambiance lighting in bedrooms.
Before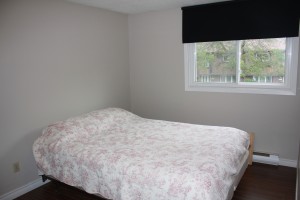 After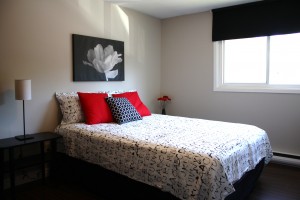 Once again new fabrics were key to this room.  I needed to work with the existing black blind.  Keeping a black/white theme gives buyers a neutral palette for any age, gender or purpose for the room.  I needed to add more black accents so the blind wasn't the dominant feature in the room.
Before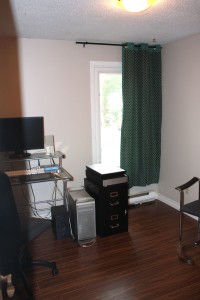 After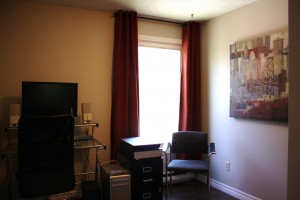 Adding two side panels instead of one creates an illusion of a larger window and gives it balance.  Adding complimentary artwork helps give the room a more polished look.