No matter how you entertain at home, you can always add that little extra 'special' touch to anything that you serve to let your guests know it's 'holiday' time and you're excited to spend time with them.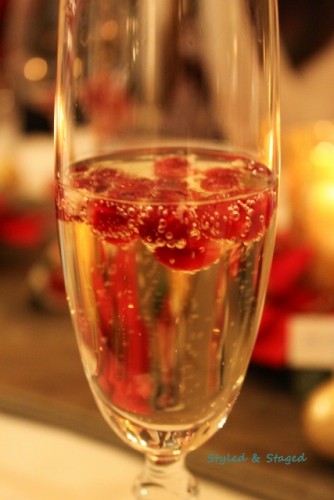 Stock up on frozen raspberries. Add them to any sparkly drinks instead of ice cubes. They add colour and texture. When you do something that you normally wouldn't, it creates nice memories and traditions for years to come. My family looks forward to this every year!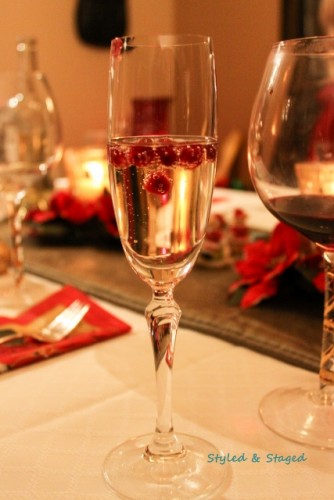 Raspberries are a perfect touch in your favourite Champagne and for those that don't drink alcohol add them to Club Soda or Gingerale. The kids love to feel all grown up on the holidays too. It makes them feel part of the celebration.  The dining table looks so festive with all the red berries.
Hug Your Home…