Nothing says "you're special" or "it's time to celebrate" more than adding a little bling to the dining room table.  Napkin rings instantly make the atmosphere festive and luxurious for very little money.
Anyone who knows me well, knows how much I LOVE to set a table and entertain. My dining room is my favourite room in the house since it's where my family and friends gather for laughter, good conversation of tasty meals.
I collect all kinds of linens napkin rings, runners, chargers, dishes and candle holders.  I can make them look completely different each time so I always feel like I'm getting my money's worth and I get so much pleasure :).  I tend to stick to the classic white dishes so I can add splashes of colour depending on the season or occasion.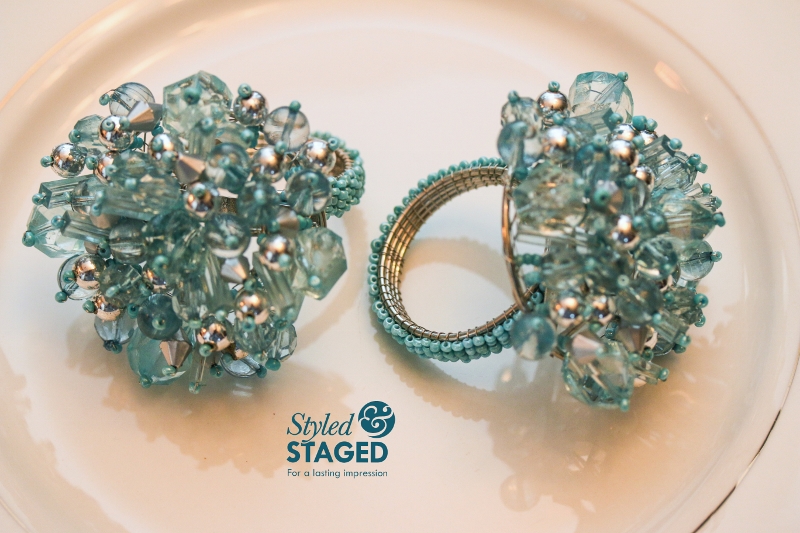 I just bought these little gems at HomeSense.  They come in packages of 4.  I love how they sparkle with the cut glass beads and silver bobbles.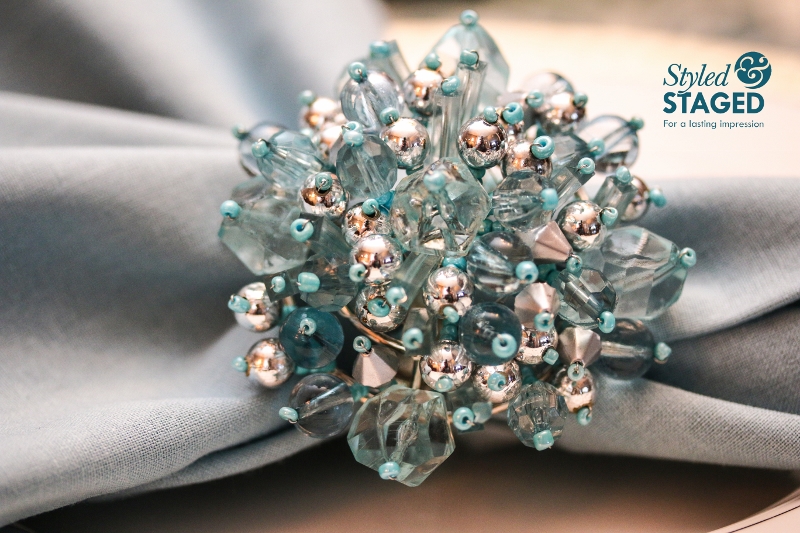 Although they are the popular turquoise colour, these napkin rings are very neutral in the sense that you can add gray, white, yellow, coral, lime, black and several other colours to them.  Each napkin colour will completely change the look and feel of the table setting..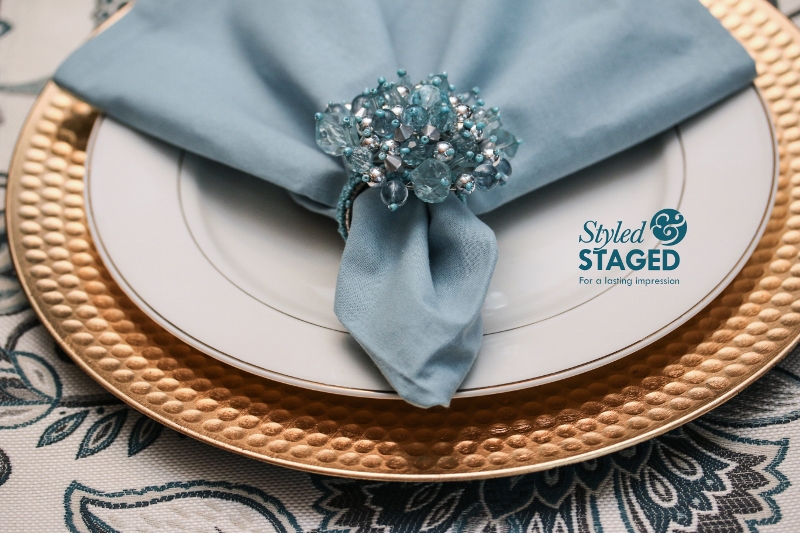 Switching the runners, table clothes or placements will also change the look of the napkin rings. Yes, you can mix the golds with the silvers!
I can't wait to set my table for Easter and Spring with all the pastel colours and these rings.  Stay tuned..
Go ahead and have some fun with your table setting!  Trust me, the meal always tastes better when it's presented in a beautiful setting.