The year ahead sees a return to the old world.  However, before you dust off your grandmother's antiques and place them by your bedside note that this trend also incorporates a modern feel. This look provides the feel of comfort and security, that we are missing with the current world affairs.
I know we're leading up to Valentine's Day but there is an overall touch of romance in the home décor trends as well.  As you walk up and down the isles in home stores you will see that the colours are softer as well.
Back in the 80's I used to love combing through the antique markets all through Toronto and collecting beautiful china pieces. At the time they were all in style.  Everyone had 'collections' of things. I loved them at the time but then they were packed away since they no longer fit in with the bold colours and larger objects that have dominated ever since.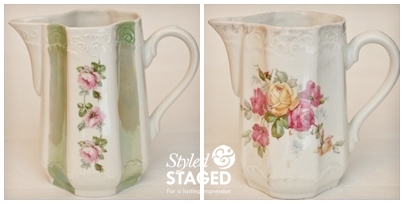 I wanted to see if I could bring them back out with the new pastels.  The first thing I noticed is how much smaller the dishes were. That is what makes them difficult to fit into the new trends.  Even though the colours are soft, the items are still much bigger. Here are some examples of how to mix the old with the new.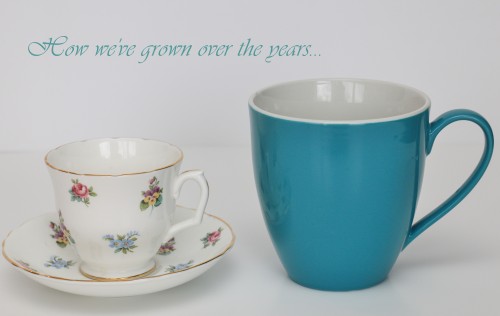 It's very possible when you blend one or two antiques with larger current items in the same colour palette to have a beautiful and unique style that is all your own.  No one else will have your treasures so it's a very personal style.  It's the little bit of unexpected that keeps it interesting..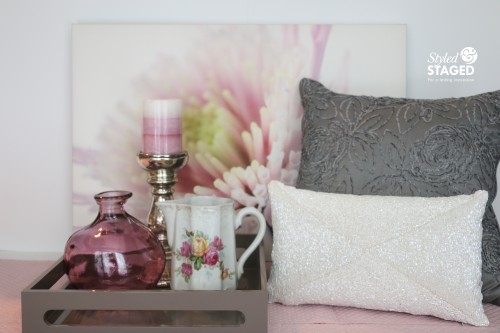 I find displaying items on a tray gives them more presence. This lovely delicate antique milk jug has a new look with the glass pink vase and the new silver candle stick holder. instead of antique artwork, the modern flower canvas keeps it fresh. The ivory beaded pillow and gray textured accent pillow gives interest without overpowering the vignette.. Notice how the modern gray square tray and gray pillow prevent it from looking like Grandmas house. This milk jug by itself would look lost because of it's small size.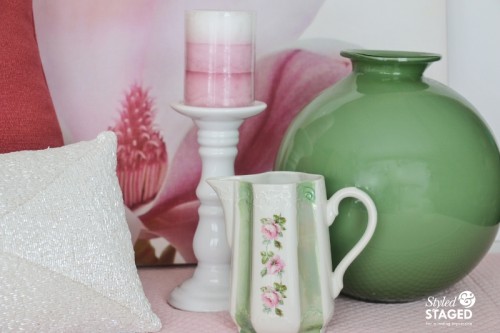 Here is another antique milk jug. Again, I added large solid coloured items like the green vase and the white candle stick so they enhance the colours of the jug without competing with it. Having the three different sizes and three different heights creates a nice balance.. The modern artwork in the background also gives it a more current look.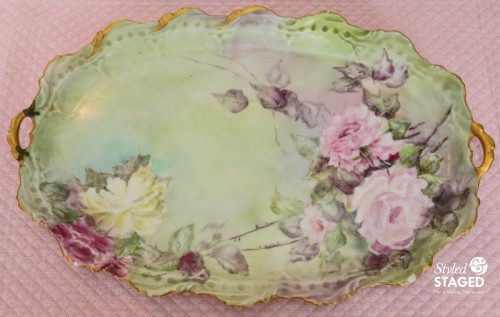 This antique platter is very large and I wanted to find a way to tone it down since the roses are very dominate. It was actually the opposite problem than the two smaller milk jugs.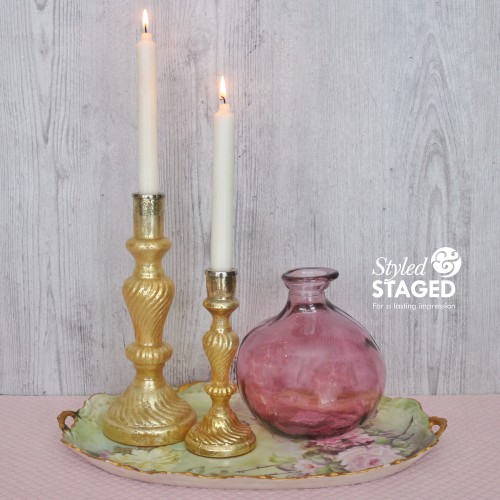 I added the same new pink glass vase and the new gold glass candle stick holders (even though they have an antique look to them) and it toned down all the flowers on the platter.  The gold is picked up in the platter.  Again, I like grouping things together for big impact.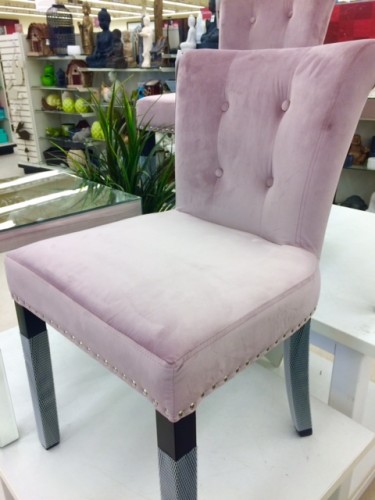 You will see beautiful pastel velvet chairs in all the stores. They are sophisticated and refined and perfect to add just a little colour in a subtle way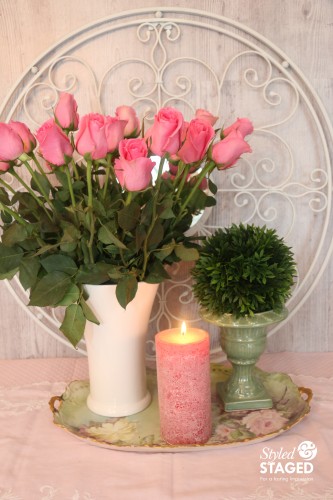 Nothing say 'Shabby Chic' more than pink roses, white washed wood, antique iron and lace. Everything in this photo is new except the platter and the hand embroidered lace.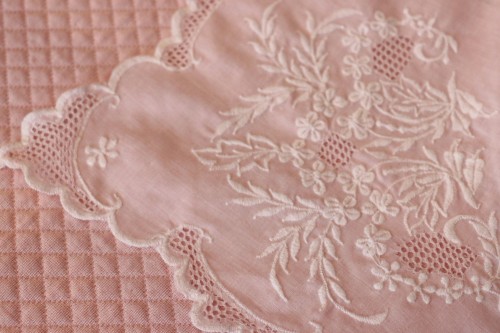 Shabby Chic rooms are typically white with a very feminine, soft and romantic feel to them. Floral patterns are the main feature. Often new items are distressed to look old with signs of wear and tear.  Nothing is perfect and it often has a somewhat casual elegance to it.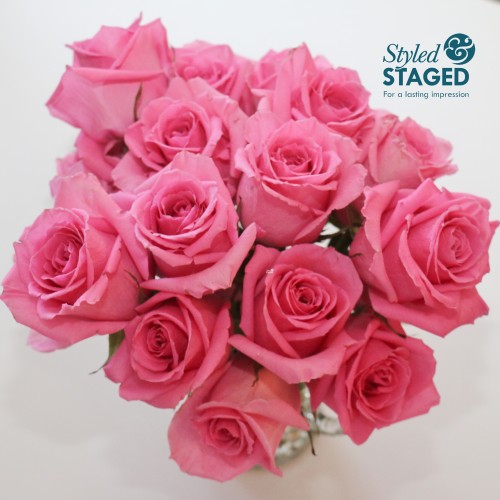 I hope this blog inspires you to look in your cupboards and bring a new life to your favourite antique pieces. Just remember, add some new contemporary elements with them.. Have fun with this and experiment until you find a style that you like.
Hug Your Home…