I love having fresh evergreens during the holidays for my urns and garlands.  I also love having it throughout the house but if you don't have a supply of evergreens in your backyard to snip it can get very pricey!  You can buy little bundles at the stores for about $10 and there's hardly enough in the bundle to do anything with.  You can also buy pre-arranged containers that are very nice but they are usually around $50 each.
This is my solution – Buy a tree now while they are still in abundance and cheaper than later on.  It really doesn't matter the shape or size of the tree.  I bought this tree today for $20 at the Super C grocery store.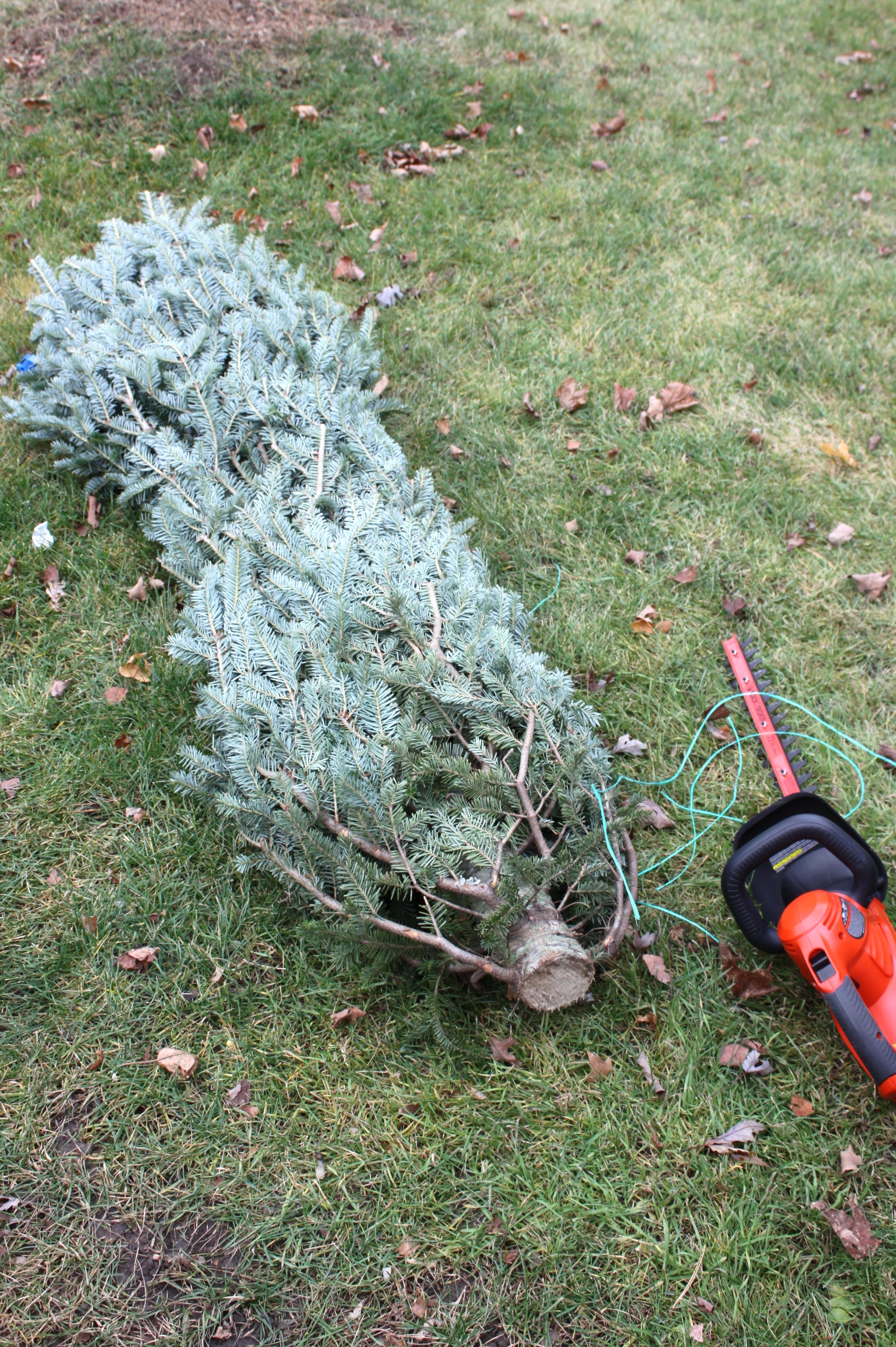 With my hedge trimmer I removed every single branch right to the trunk. I have to admit I got a few strange looks from people walking their dogs as I was destroying this tree.  I didn't want to waste any of the branches.  A little twig can go a long way when decorating 🙂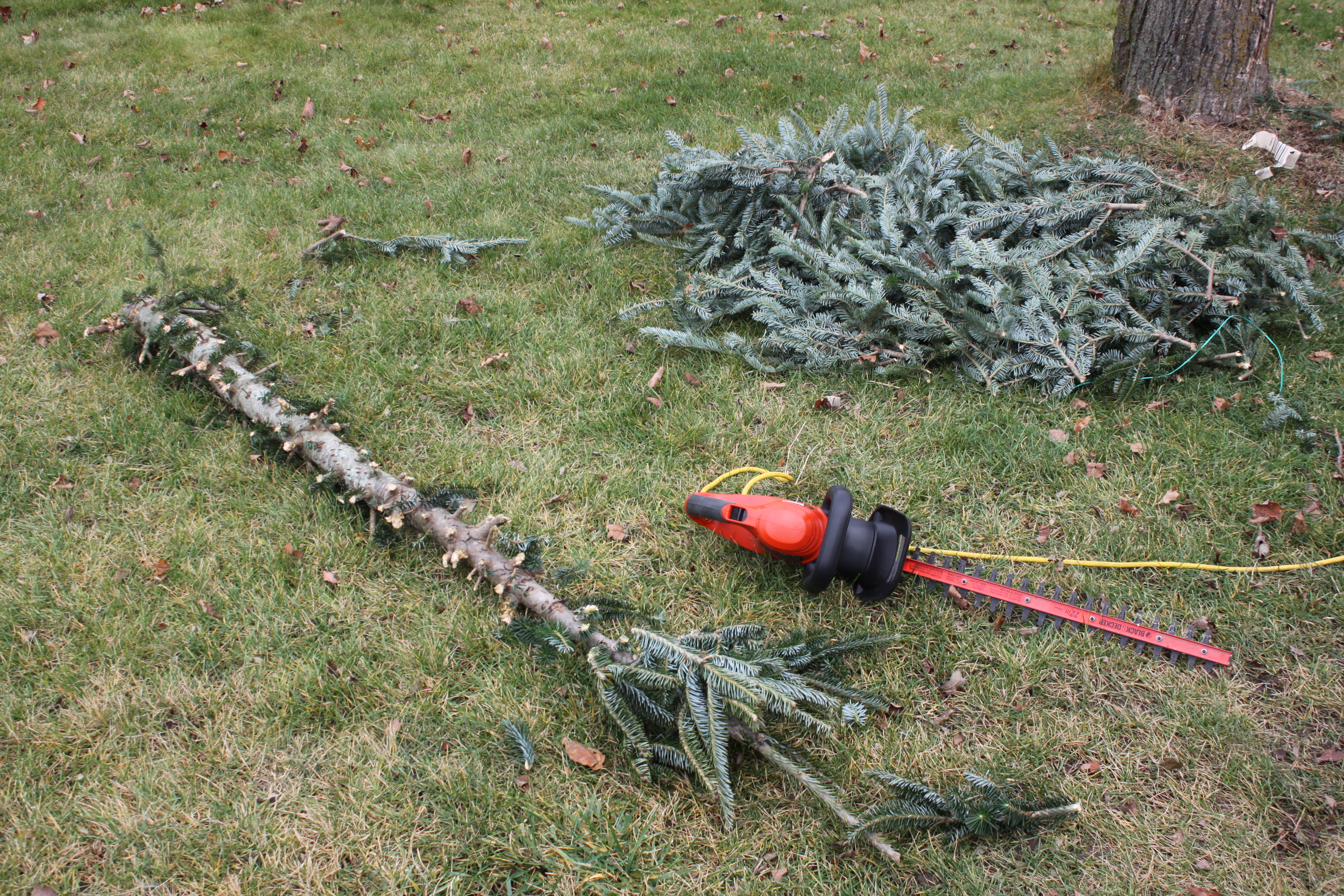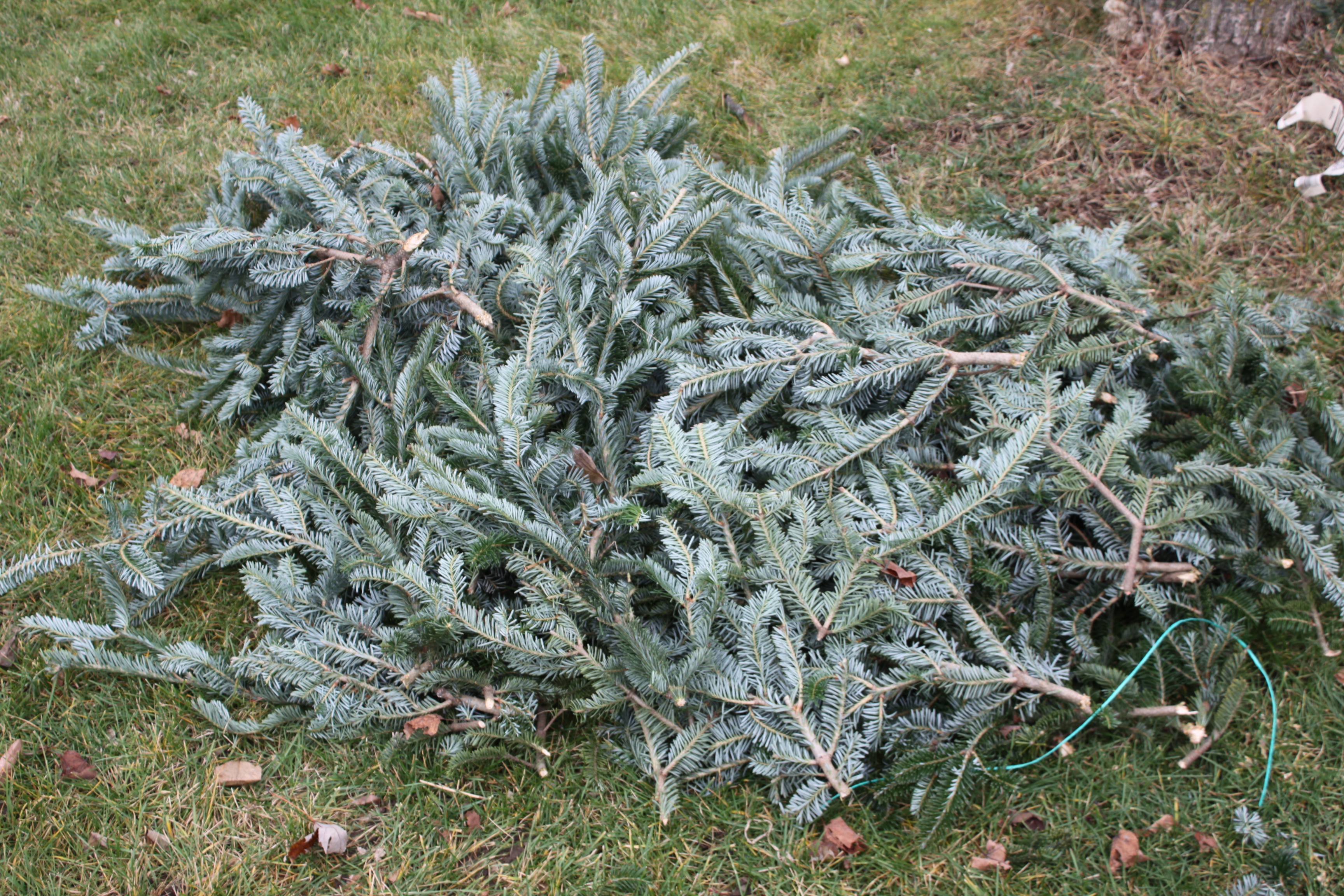 I always decorate a few urns at the front of the house for colour during the day and then all white lights for the evening.  I think there is more impact when you do at least two urns.  I hardly had to use any of the branches since I also fill the urns with topiaries, ornaments and berries.  The final touch is wrapping the urns with some beautiful durable outdoor ribbon that I use year after year.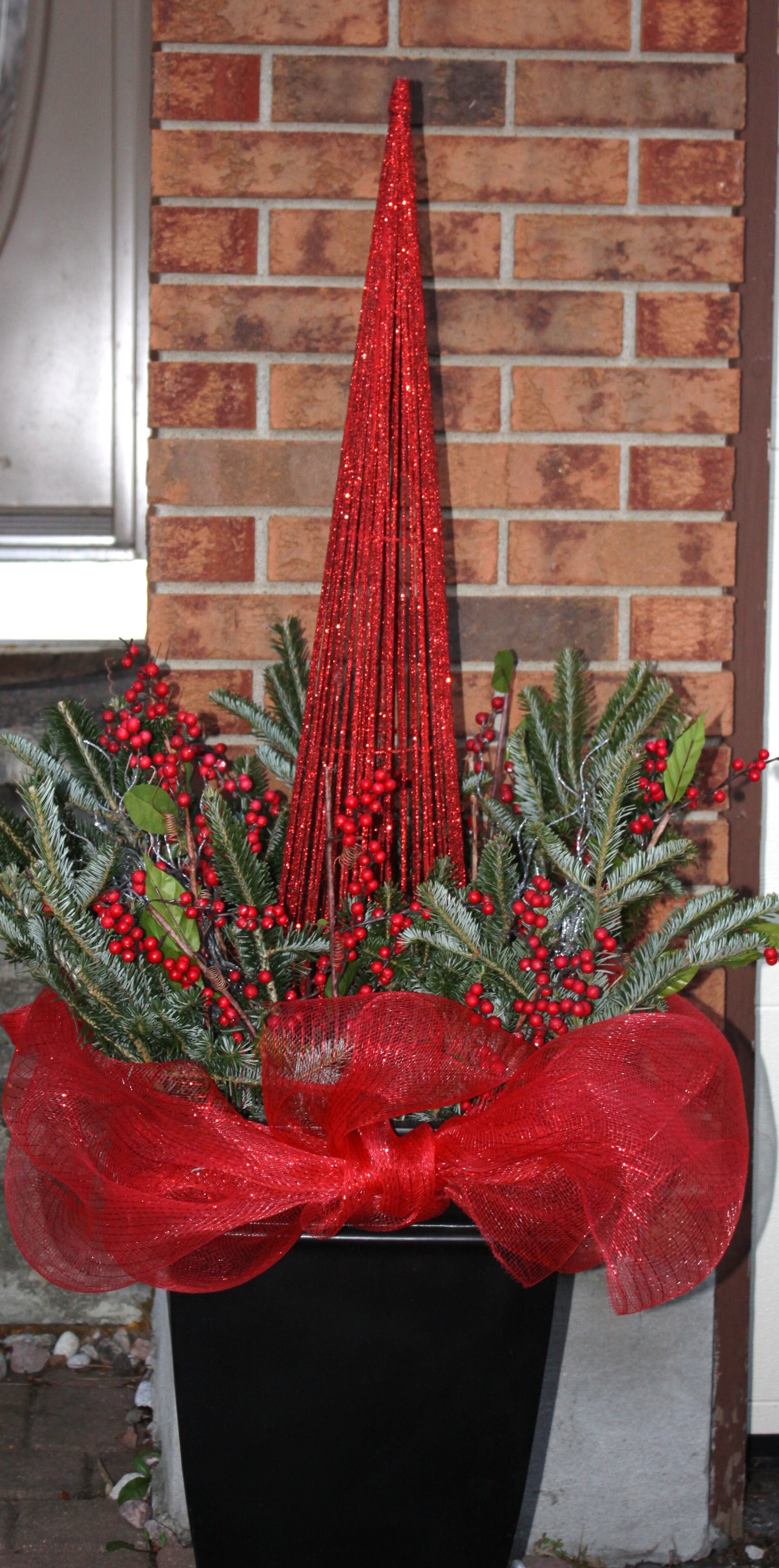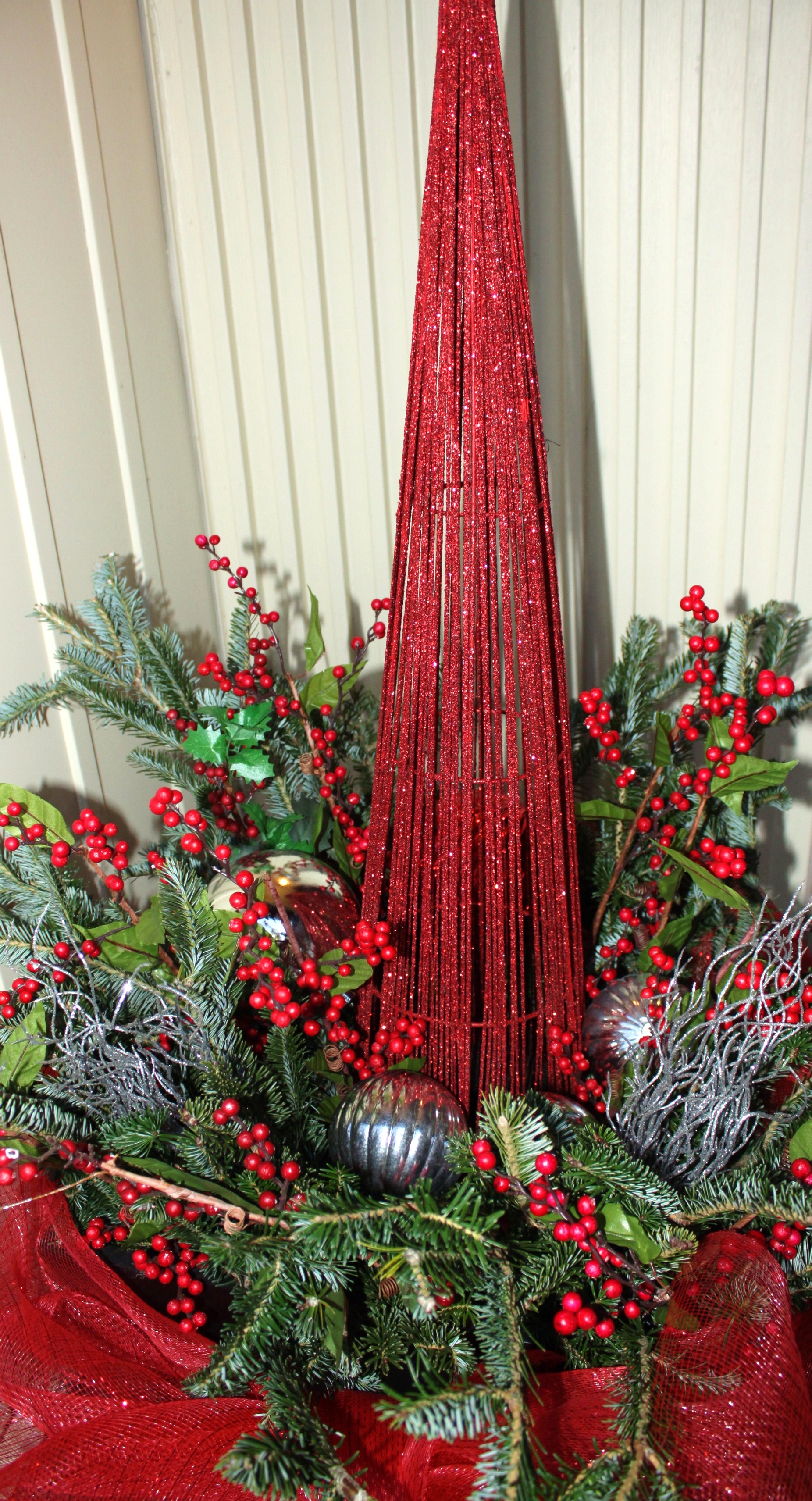 The best part is I now have three additional  large boxes of branches that are cut and ready to use all season.  Every time I want some fresh evergreens in the house I can just go to the garage and grab a handful.  The key is to keep them in a cold place so they stay fresh.