Home Staging Tip
How One $12.00 Can of Spray Paint Saved the Day!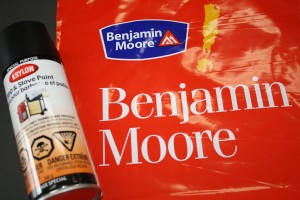 As soon as I walked into this lovely town house I noticed that all the door handles and the cupboard hardware were brushed nickel.  All the chandeliers and light fixtures were contemporary, sleek and also in a brushed nickel finish.  Then, glaring right in front of me was this shiny brass fireplace surround!   It just didn't go with the rest of the house.  It screamed "HELP".
Since I was staging the house there were so many other priorities to be done and we were trying to keep the costs down and time at a minimum.  We discovered it was very simple to unscrew the brass surround to remove it.  After following the manufactures instructions the brass was given a couple coats of this heat resistant spray paint (outside) that is meant for BBQ's and stoves.  I can always count on the advice from my friends at Benjamin Moore.
Before: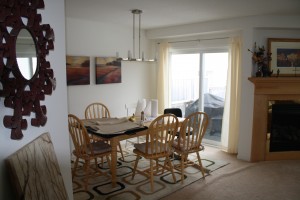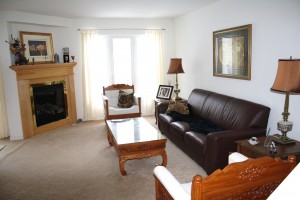 You can see how the dining room light clashes with the fireplace surround.
This brass surround dated the fireplace compared to all the other sleek hardware fixtures
After: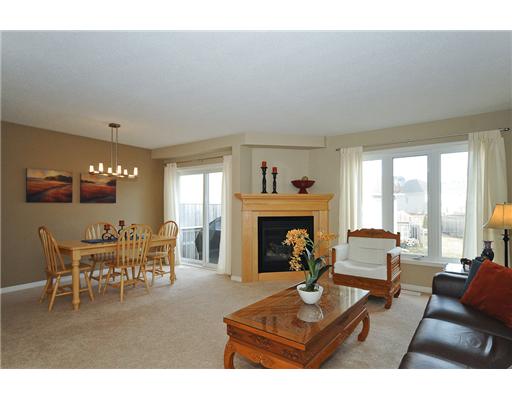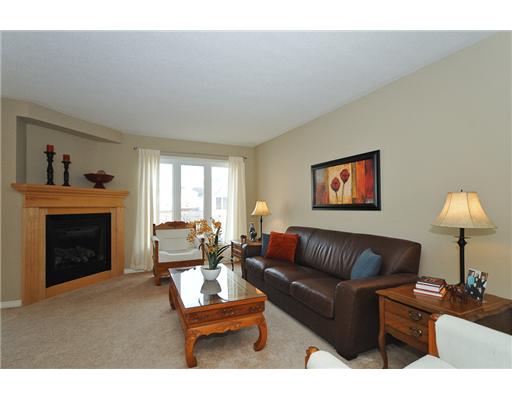 Now the modern brushed nickel chandelier works with the black surround instead of competing with it.  The black is more neutral for more buyers. Removing the area rug under the table really opens it up and we also had the carpet stretched.  It looks brand new. The walls were warmed up with Benjamin Moore `Shaker Beige` and the accent wall in the dining room was painted 'Wild Mushroom'.  Although it's another neutral colour, it adds some drama in the dining room and it's a nice backdrop for the light wood furniture.
Adding contemporary artwork and accessories complete the look.  The black lamps compliment the fireplace.  Less clutter on the mantle make it a stronger focal point.