A Little Paint Goes a Long Way
Look how much this bathroom was transformed with just a can of white melamine paint and a new white shower curtain. My client knew the bathroom would eventually be gutted by the new buyers but they just wanted a quick transformation to make it look fresher in the meantime for staging purposes. What a change!!!!!!!! This condo was sold in the first week!
Sometimes as a Stager it's a hard decision to know how much to actually renovate for staging purposes.  Am I making changes that potential buyers won't like so it ends up being a waste of money?  I also have to consider the hardship of my clients living through a renovation while they are still living in the house.  This can be very hard on seniors, families with young kids or even houses with lots of pets.  Sometimes the deadlines, budgets and abilities make the decisions for me. Each house has to be considered as a unique case.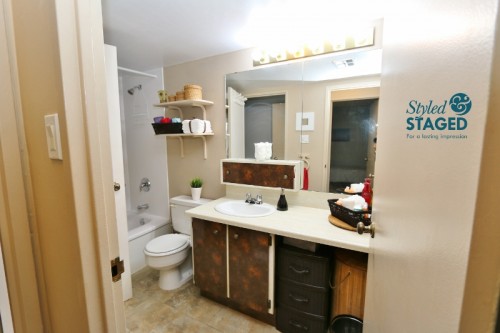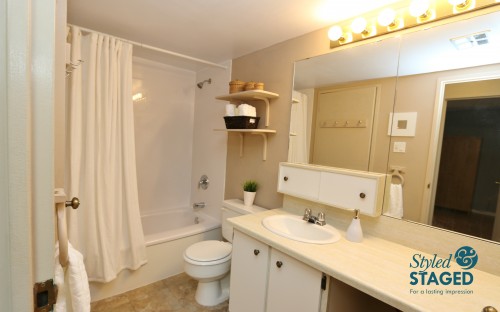 This just goes to show that you can make simple weekend changes to your own home that are not going to break the bank account but give you a quick fix.