4 Different Looks Using the Same 5 Elements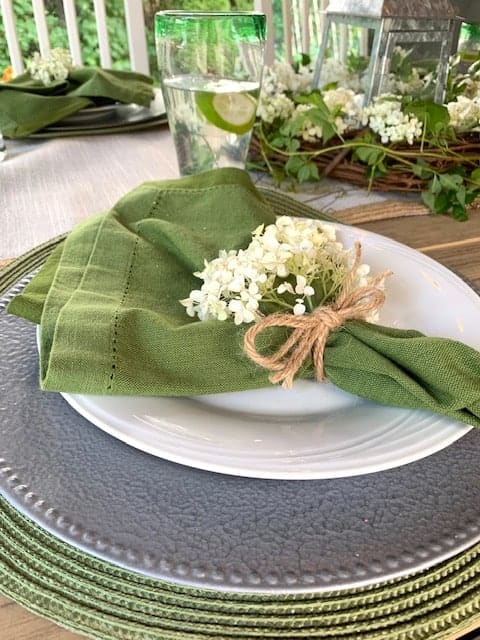 I created 4 table settings using these 5 elements that are listed below each time. I wanted to show how you can really change the look of a table setting with just a few different touches.
5 Elements That Were The Same For Each Setting:
White round dinner plates
Leaf green fabric napkins
Hammered tin lantern(s)
Water glasses with green rim
Hammered charger plates. I spray painted old charger plates that I was no longer using. Always try to recycle items if they are in good condition
5 Things That Were Changed For Each Table Setting:
Runner
Candle
Placemat
Napkin Rings
Centerpiece
Table Setting #1:
Table Setting #2:
Table Setting #3:
Table Setting #4:
I intentionally used some faux flowers and greener on the first 2 settings to show that you can still have a stunning look if you don't have access to the real flowers.
I would love to know which table setting is your favourite and why.