Here are 3 tips to create a living/dining room that will appeal to the masses.
Tip #1 Create a Cohesive Look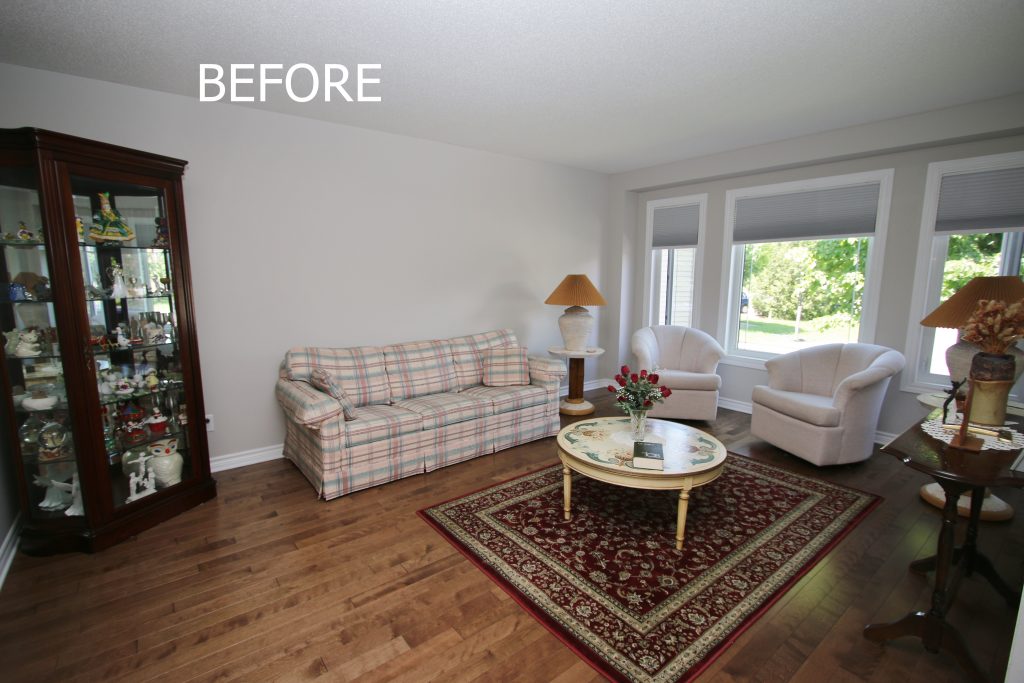 Over the years we collect and gather our favourite pieces and they all end up in one room.  That is fine for your own personal taste, however, for Staging purposes, we need cohesiveness, symmetry and balance.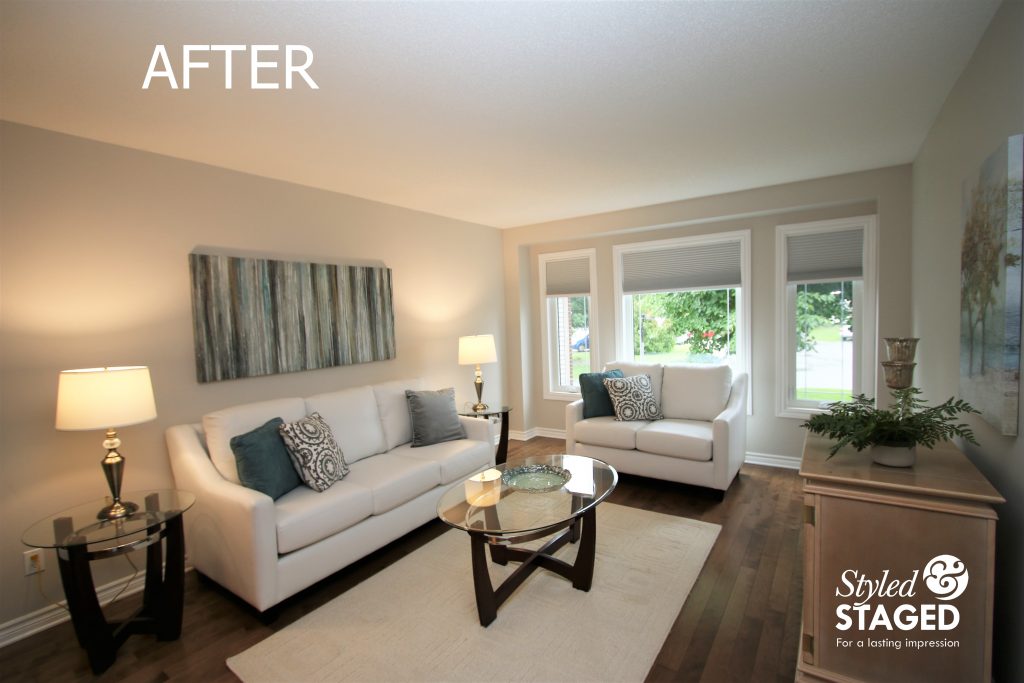 We took their two chairs upstairs in the master bedroom and then brought in this rental sofa/loveseat combination.  The room immediately looked more current but it still worked with the integrity of the house.  Removing the corner curio and adding the end tables and lamps created symmetry.  Sometimes you can look at a room and it doesn't just feel right until you balance things out. It was also important that the loveseat was centred in the window. The solid area rug also created a calmness to the room.  Now buyers look at the space, and not the stuff in the room.
Tip #2 Tie Rooms Together With Furniture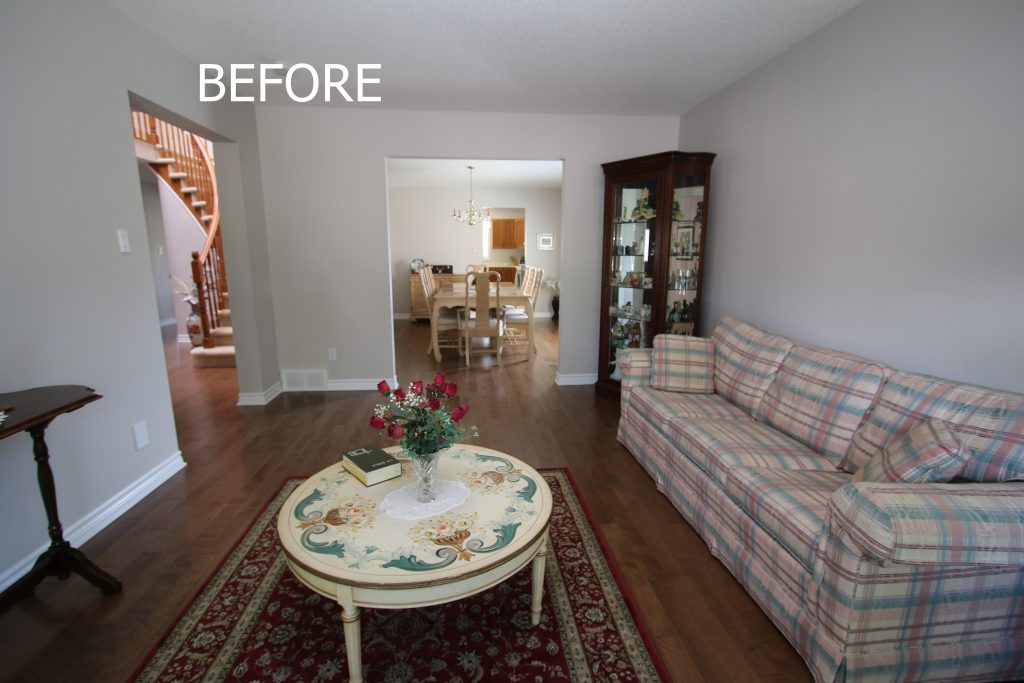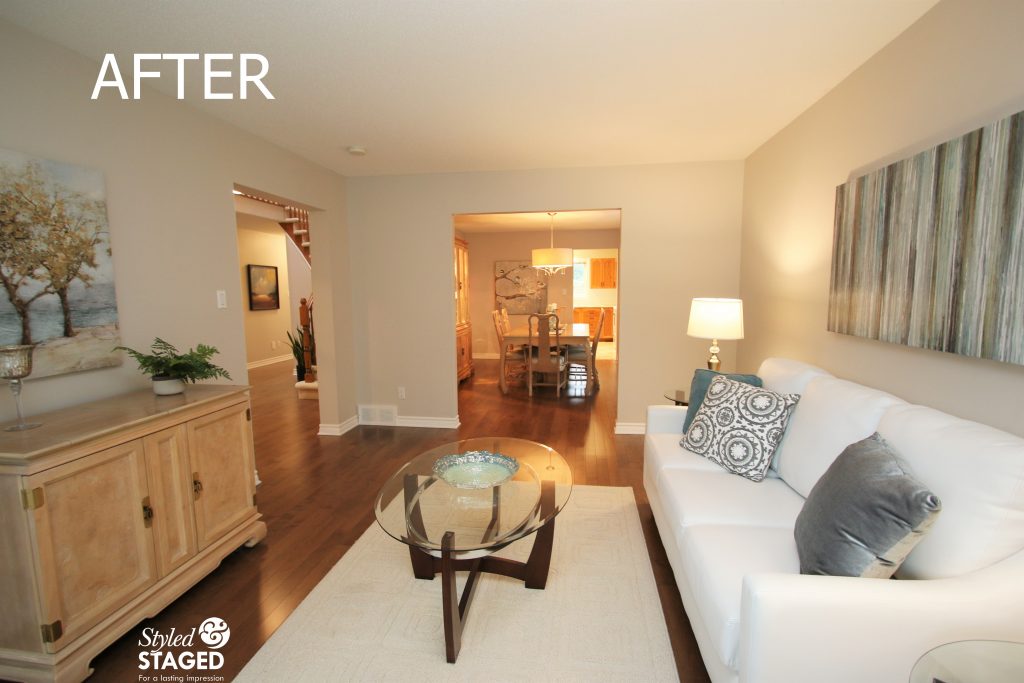 Bringing in the server from the dining room was a great idea since it not only emptied the dining room a bit, but it made the two rooms flow better.  Notice how all the soft lighting changes the mood I the room?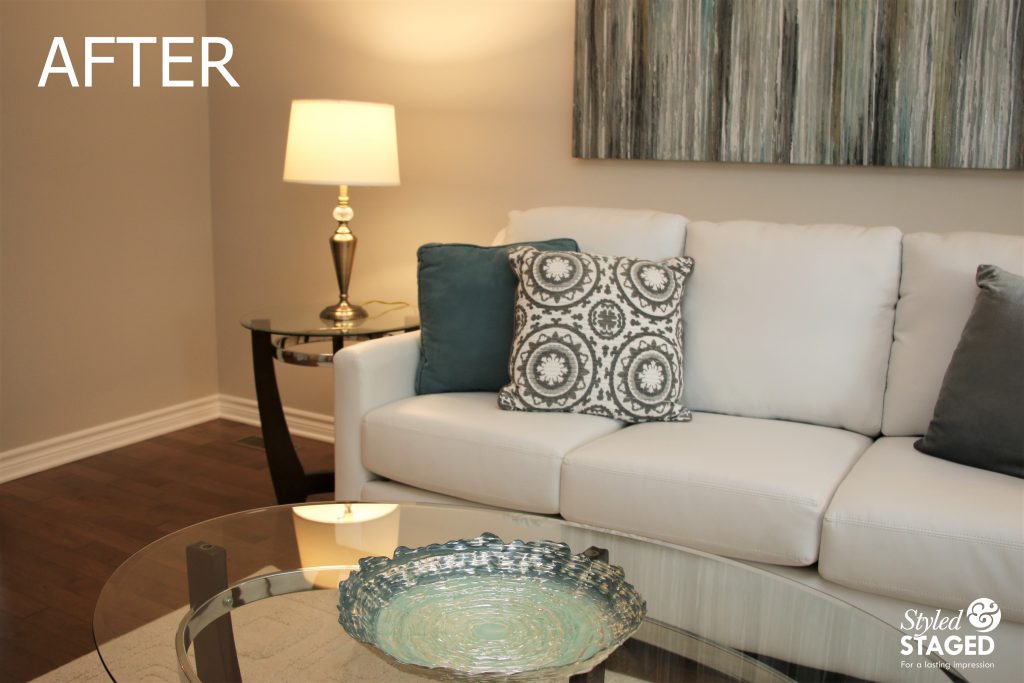 Even though there is a soft colour palette in the room, it certainly isn't boring with all the different textures and layers.
Tip #3 Add Softness to Rooms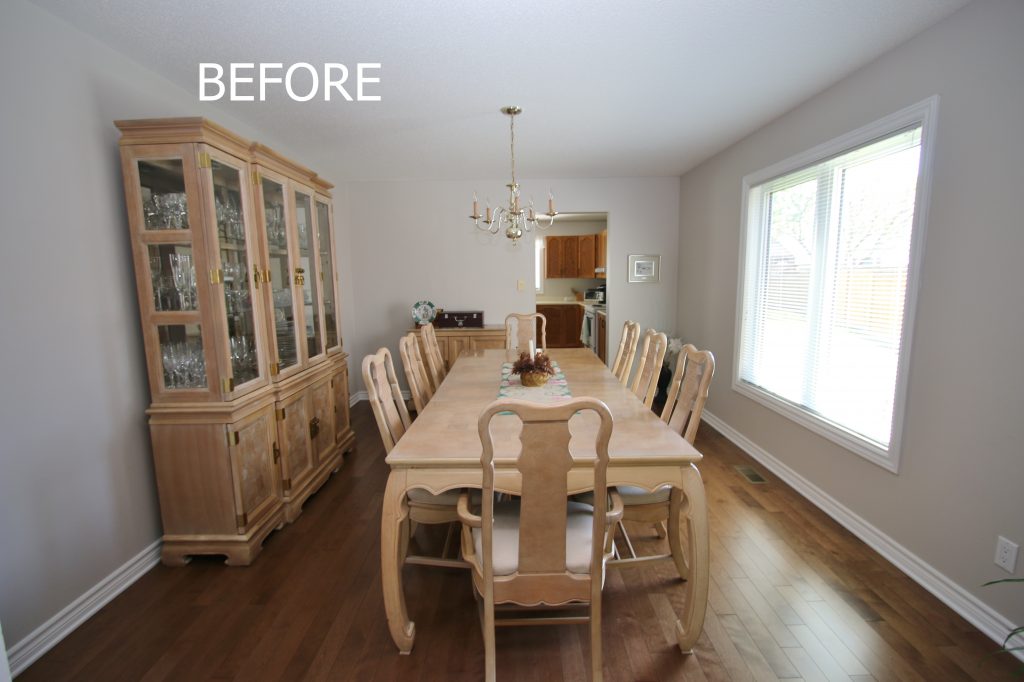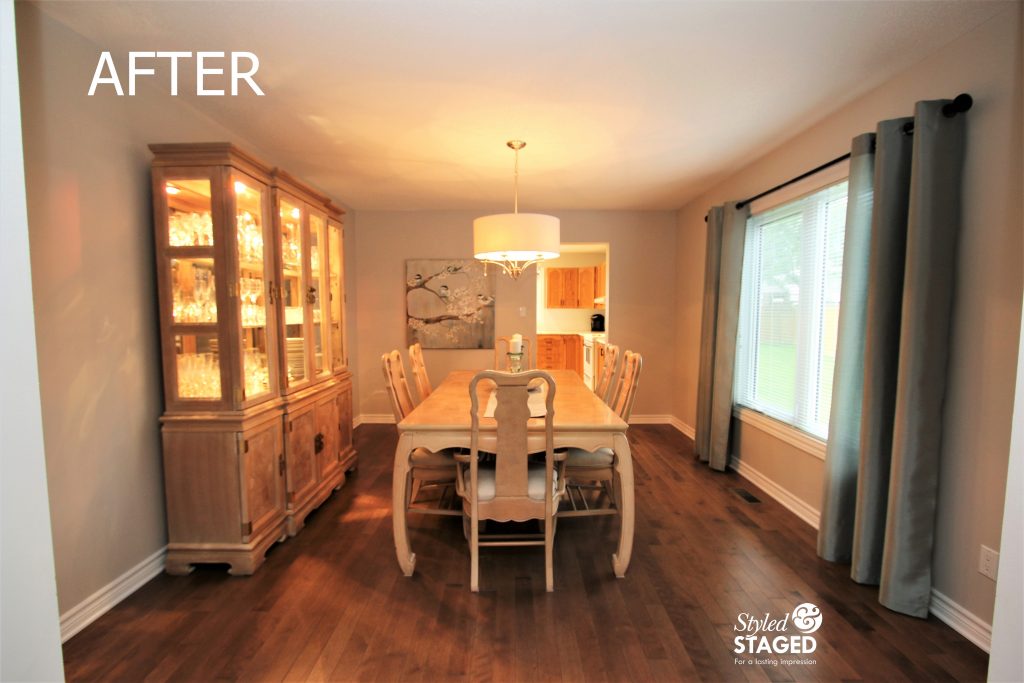 The homeowners were absolutely shocked when I hung drapes.  They are purely decorative since they had blinds, but they tie in the colour from the living room, they add drama and texture.  You need to add softness when everything is glass, wood, leather etc.
Notice how they also replaced their brass light fixture to one with a white fabric drum.  It's another way to add texture and to update their traditional dining room set.  This light is versatile for many types of dining tables that the buyer might have. We also removed a leaf in the table and a couple chairs.  All the wood was overwhelming.  Now that the server is in the living room, there is also better traffic flow around the table.  This room is huge.
The oversized artwork is another way to keep a cohesive colour flow.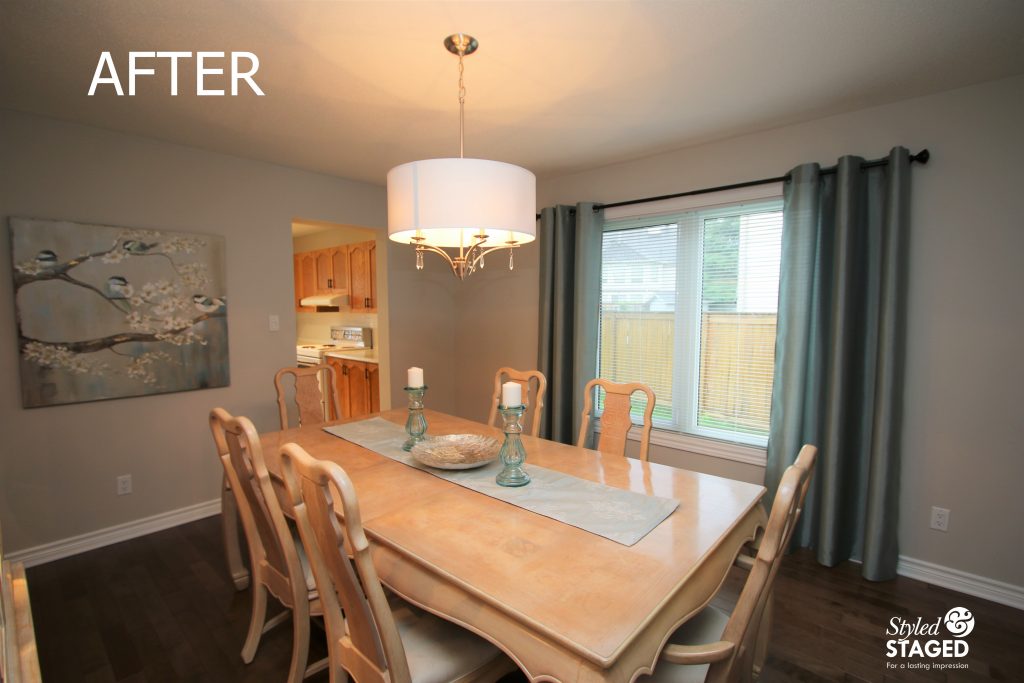 When you have a large solid surface like this table, it's always good to add texture and colour to break up all the wood.  Please don't use table clothes if possible.  A runner is much for current looking.