Not all homeowners have either the time, manpower or desire to paint all the rooms in the house before they list their house to sell.  Staging is usually done in a very short time frame.  Sometimes I only get a couple days from the time I get the call from the Realtor to when the photos need to be taken.  Here are some easy quick tips to help transform any room without having to paint the walls.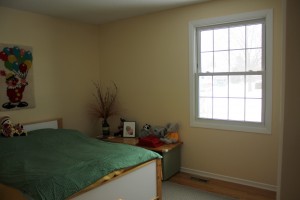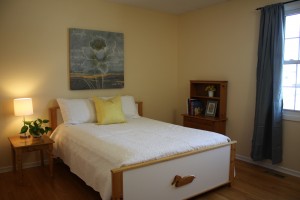 All bedrooms should have fresh clean linens.  Adding drapes made the yellow room feel cozier.  Yellow can be a hard colour ot work with if there isn't any other colour incorporated.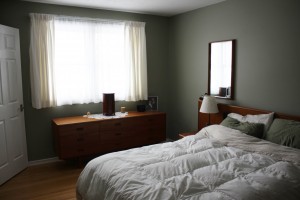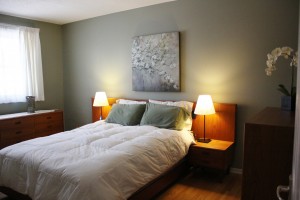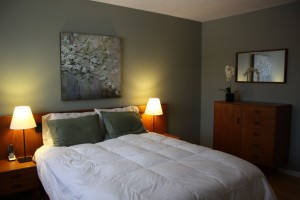 Lighting is so important in bedrooms since there is often no ceiling fixture.  Homes are often viewed at night so make sure there is ample lighting for buyers to see the space.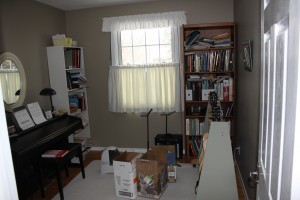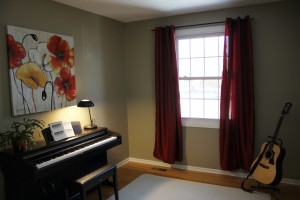 Neutral paint colours are perfect for staging your home but neutral paint does not mean that the room has to be boring.  Adding artwork, fresh linens and drapes gives any bedroom an instant makeover.