Every year I look to see what are the upcoming colour trends for home and fashion décor.  This year Pantone announced the two colours are Rose Quartz  13-1520 and Serenity 15-3919. These colours are used more for accents and not necessarily wall colours or large furniture pieces.  These trendy colours are easy to inject with accent cushions, artwork and accessories but I wouldn't spend a fortune on large furniture pieces since they are 'accent' colours.  It's much easier to 'wear' these colours in fashion than it is to live in entire rooms with these colours.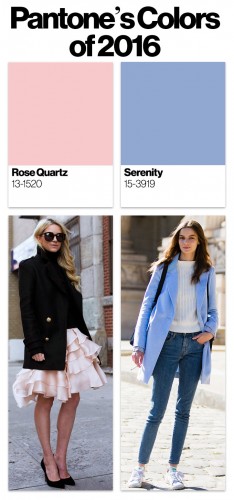 Benjamin Moore claims that Simply White  OC-117 is the paint colour of the year.  it is elegant, timeless and refined.  White needs lots of different textures added in room to prevent it from looking boring and cold.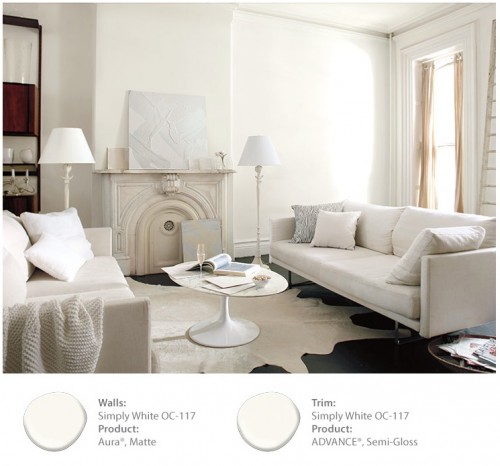 To be honest, I'm not sure how I fee about these colours living in cold Canada.  I think they would be pretty in the Spring and Summer but not as convinced about these colours in Autumn and Winter.  I personally am very affected by the seasons.
Even if I loved these romantic pastel colours I also have to consider who else lives with me in the house 🙂  I don't think the rest of my family would love a pink living room.  As a Stager, I am always adding to my rental inventory but I will be cautious about what pieces I add in these colours.  I have to buy items that will appeal to the masses and not cost a fortune since they may not be in style for a long time.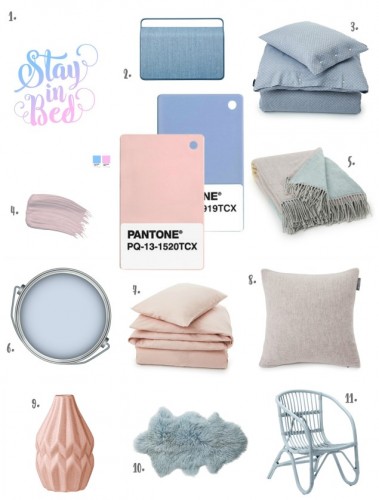 I would LOVE YOUR OPINION on these colours.  it would really help me out.